How to create your own policies
If you need something not covered by Silktide's policy library, you can create your own policy.
Create a new policy
Navigate to the website you want to add the policy to (you can copy it to other policies later).
Click Policies and then New custom policy.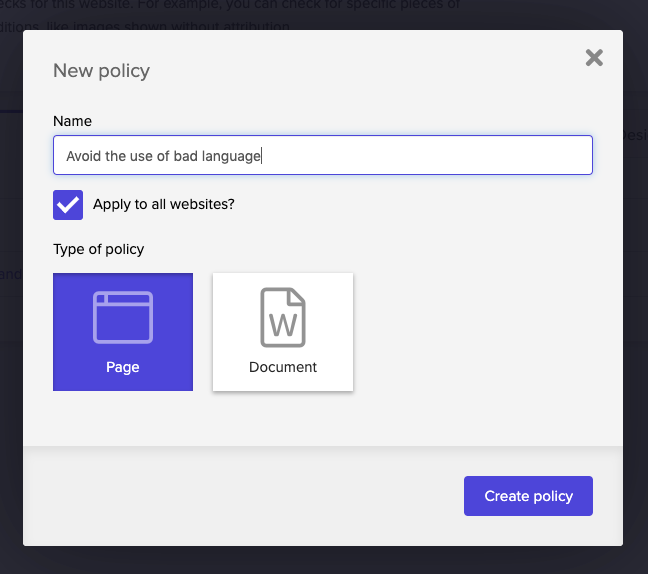 Enter a Name for the policy. We recommend you state this in the form of an instruction, e.g. "Avoid use of capital letters" or "Don't use old brand names". This will keep the policy consistent with anything else from our policy library.
By default the policy will be applied to all of your websites. Uncheck the Apply to all websites checkbox if you don't want this. A list of your websites will be shown if you do this. Select individual websites which you want this policy to apply to on the left, and click the > button to add that website to the list on the right.
Choose whether the policy applies to Pages (i.e. HTML pages) or Documents (e.g. PDFs, Word documents). A policy cannot apply to both – if you need this, add a separate policy for each.
Once you do this, you'll be shown an empty policy for you to add rules to: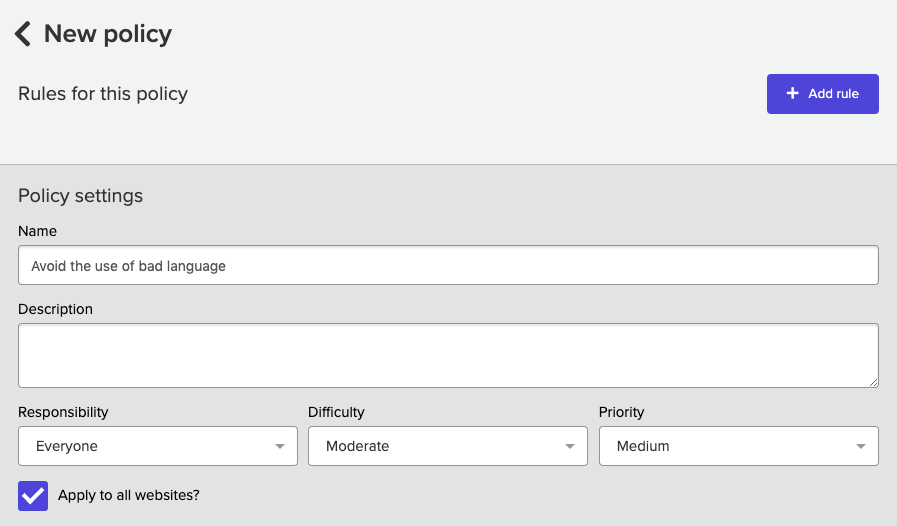 You can now add rules to this policy.