PDFs
This screen lists all inaccessible PDFs found on your website.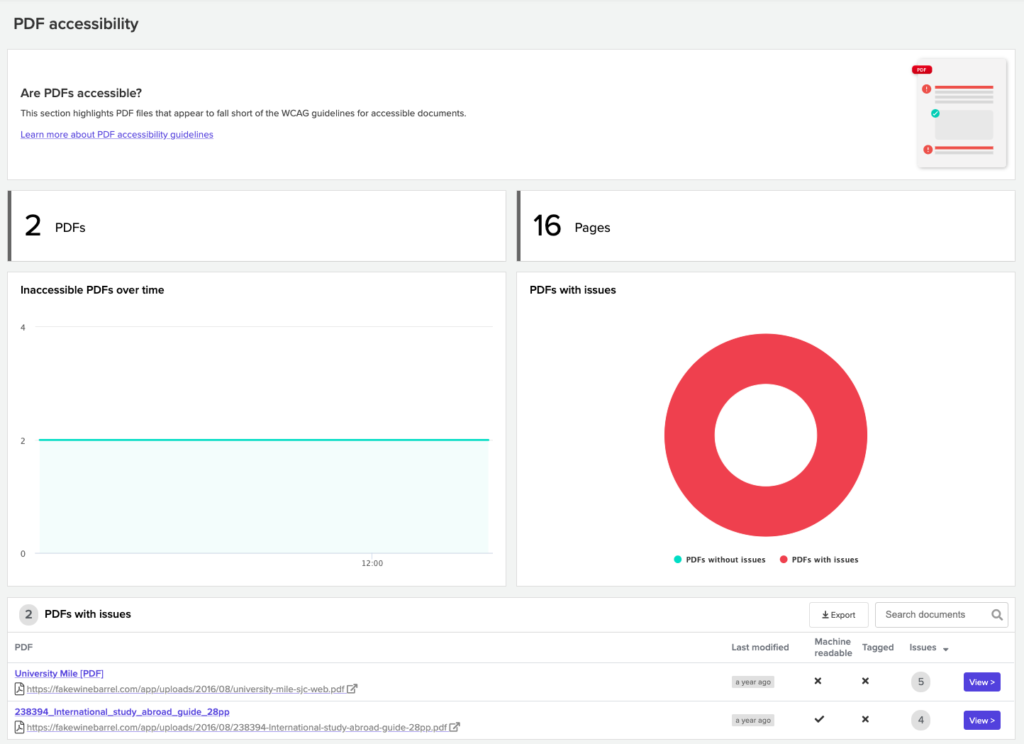 Why is it important?
PDFs are notoriously difficult to make accessible. We would in fact recommend that where possible, you create an HTML alternative.
For an in-depth discussion on PDF accessibility, we have a webinar available.
How does it work?
At the top of the screen is the number of PDFs found and the number of pages they appear on,
Towards the bottom is a tabulated list which allows you to take the following actions:
PDF title – enter Detail View for this PDF
Issues – the number of issues we found in this PDF
View – enter Details View
PDF Detail screen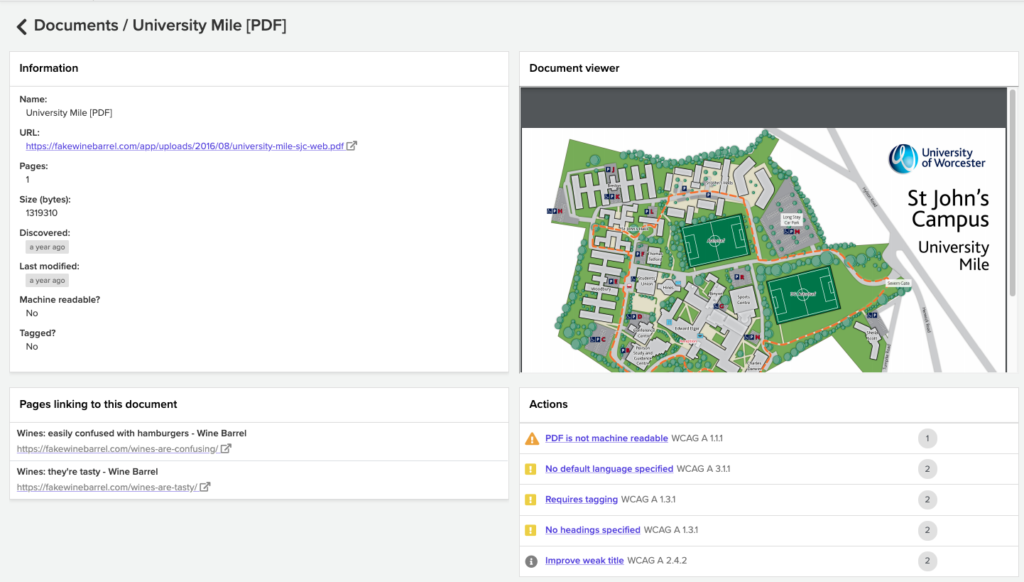 Information – Some basic information about the PDF
Document viewer – A preview of this PDF
Actions – Specific details no how to remedy your PDF