SERP
The Search Engine Results Page (SERP) is the result of any keyword query you type into Google and other search engines. Typically, they are made up of a list of websites.
Each search result contains a webpage title, a description, and a URL pointing to that page. There is a wide range of search result types in Google depending on the search context.
The SERP page in Silktide shows you how these results will appear in search engines, on one screen, and lets you check that the most important information is present (URL, Title, Description and H1).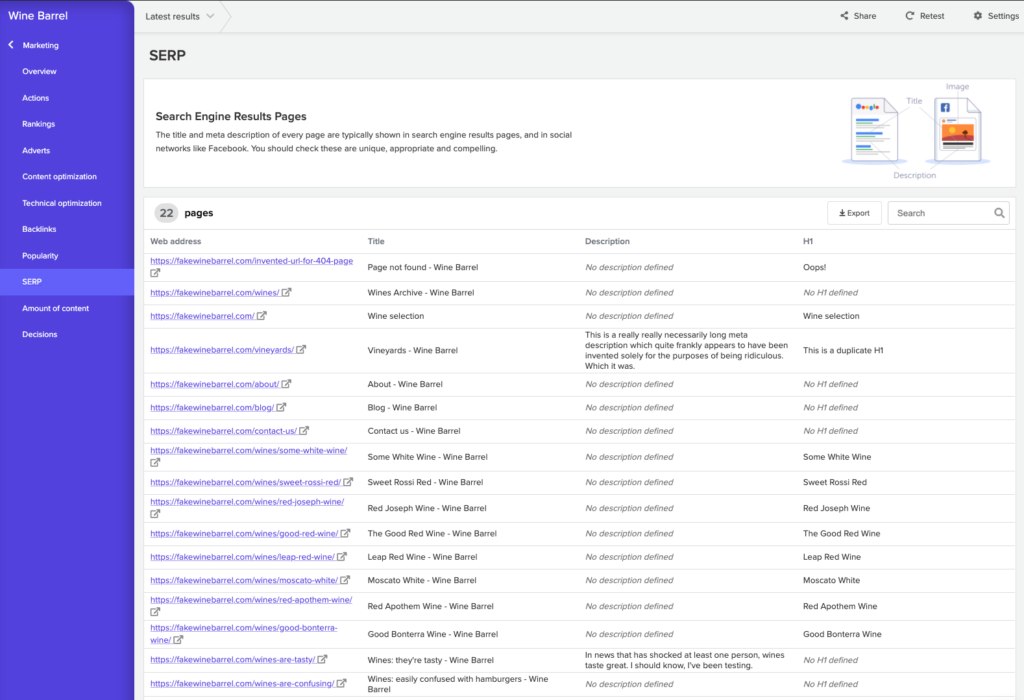 Clicking any of the links takes you to the Inspector where you can see the issue.