How to add a policy from the policy library
Silktide provides a wide range of ready-to-use library policies which cover common requirements of many websites. You can easily add or remove a library policy to any of your websites.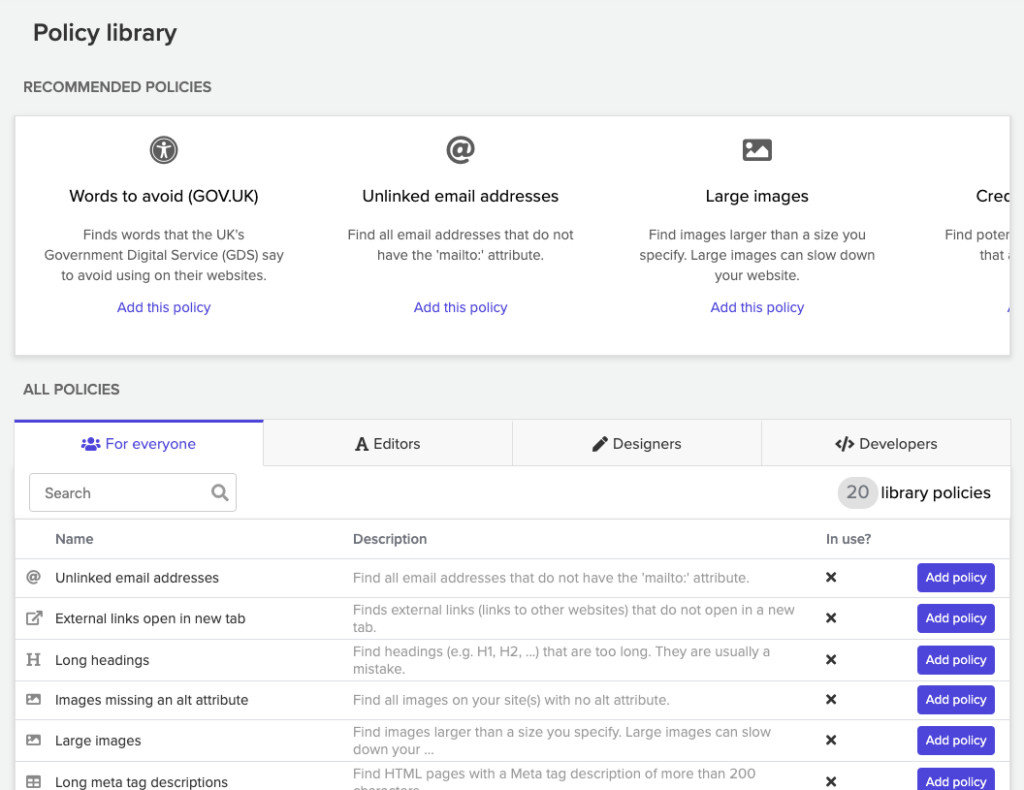 Navigate to a website you wish to add the policy to.
Click Policies and then Policy library.
Recommended library polices are displayed at the top of this screen, with a complete list of library policies in a table below. Click Add policy next to the policy you want to add.
You will be prompted to confirm the name of the policy. You can leave the default, or change this if you wish.
By default the policy will be applied to all of your websites. Uncheck the Apply to all websites checkbox if you don't want this. A list of your websites will be shown if you do this. Select individual websites which you want this policy to apply to on the left, and click the > button to add that website to the list on the right.
For some policies, you may be asked other specific questions. For example, if you chose the Large images policy, you will be asked for the maximum size of images that you want to highlight.
Click Add policy.
After you add a policy to a website, you will need to retest that website for results to appear.