How to find your website
Immediately after logging into your account, you are presented with a home screen like so: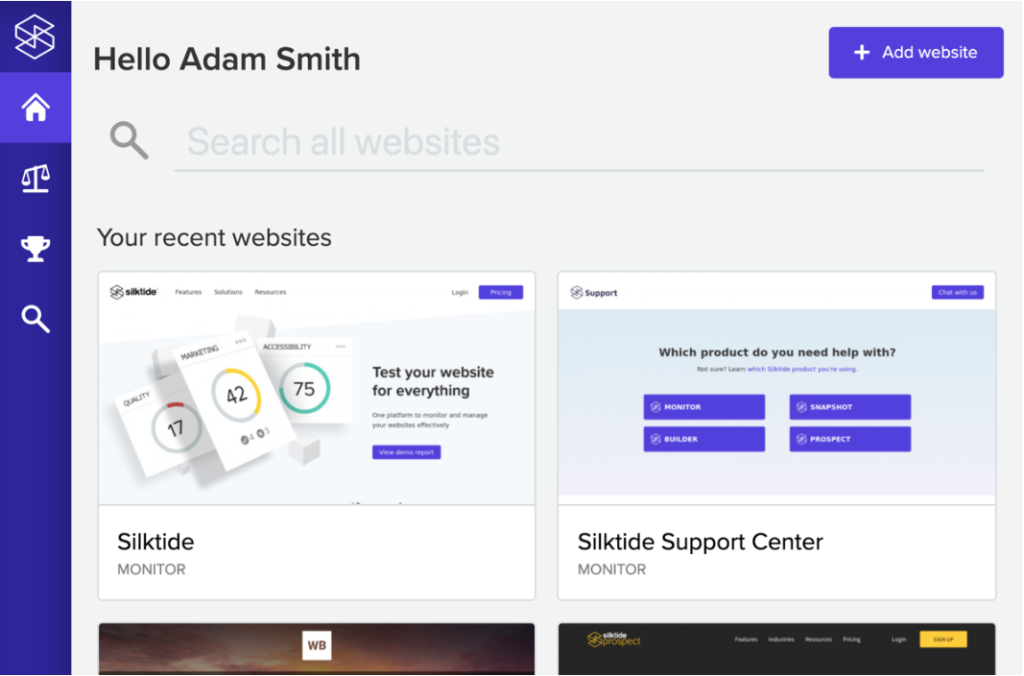 You can type here to search for websites that you own. You can search by their web address or their name of the website. If at any time you need to search for a website on another screen, just click the magnifying glass icon on the far left-hand side, and type what you are searching for.